Wildlife Removal in Oshawa
With decades of experience in the industry, Critter Control Canada is your trusted and reputable wildlife removal company serving Oshawa, Ontario, and the surrounding areas. Our team is equipped with the necessary tools and equipment to proficiently tackle any wildlife issue effectively and efficiently. We prioritize humane methods whenever possible, ensuring the safety of both you and the animals involved. Count on us to provide reliable and professional wildlife removal services in Oshawa, which include comprehensive exclusionary measures and thorough repair of any damage these animals have left behind.
Wildlife Removal
We tailor our removal plans to address your specific needs. Our expert team utilizes a range of wildlife removal methods, including humane trapping and other effective techniques, to ensure the job is done safely and efficiently.
Wildlife Exclusions
Once the wildlife has been successfully removed from your property, we go the extra mile to ensure long-term prevention. Our team identifies areas susceptible to future invasions, implementing exclusion measures to prevent reentry.
Animal Damage Repair
We understand the importance of peace of mind, which is why we also thoroughly disinfect and sanitize areas affected by wildlife. Additionally, our dedicated team takes care of restoring both the interior and exterior of your property to its original condition.
What are the Major Wildlife Removal Concerns in Oshawa, ON?
Located in the eastern Greater Toronto Area (GTA), Oshawa stands out as a prominent hub for education and health sciences. The city boasts diverse natural habitats, ranging from wildlife reserves to picturesque sandy beaches. Owing to its safety, affordability, and proximity to Toronto, Oshawa has become an increasingly desirable destination for residents. However, as the city continues to experience growth, the likelihood of human-wildlife conflicts also rises. The distinct seasonal variations typical of Ontario cause animals to seek refuge in human-made structures, potentially creating year-round problems for home and business owners alike.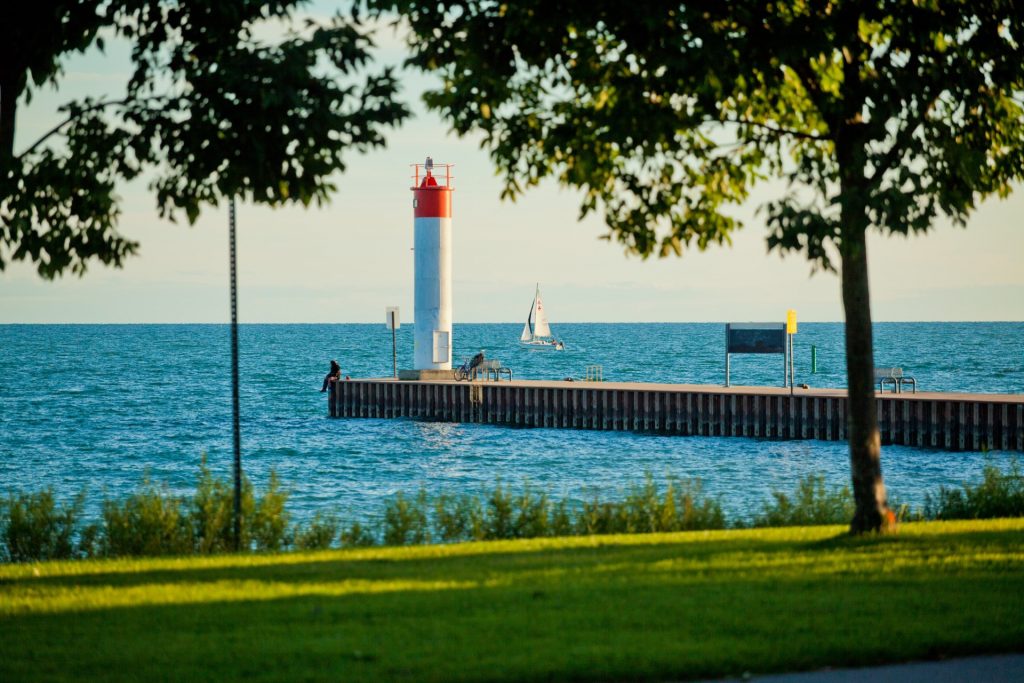 The Critter Control Difference
With an in-depth understanding of the diverse wildlife found in the Oshawa area, our team has invested significant time in identification and study. We harness our expertise and extensive experience to address both common and uncommon infestations across the city. Our approach revolves around three key stages: inspection, removal, and repair.
Inspection
In order to develop an effective removal strategy, our initial step is to identify the wildlife issue at hand. We carefully analyze the specific signs left behind by each animal, such as entry points, scat, footprints, and evidence of nesting materials. These crucial indicators aid us in accurately determining the species that has invaded your home or business. Additionally, during this stage, we pay special attention to identifying the presence of any offspring, which is frequently observed in cases involving raccoons or squirrels. By conducting a thorough inspection, we gather essential information to devise a plan that ensures the safe and humane removal of wildlife.
Removal
The methods employed during this stage can vary depending on the specific type of wildlife inhabiting your property. Removal techniques commonly involve the use of traps and bait strategically placed to entice the animals away from your property. It is important to note that our team strictly adheres to all applicable provincial regulations and relevant municipal bylaws throughout this process, ensuring ethical and responsible practices.
Once our removal methods are implemented, it may take some time for the animals to be fully displaced, typically ranging from a few days to a few weeks. Throughout this period, we conduct thorough inspections to monitor progress and ensure the effectiveness of our strategies.
Repair & Exclusion
Finally, we shift our focus to a critical stage: sanitization and repair. This phase is of utmost importance due to the potential health hazards associated with the urine and feces left behind by wildlife, as well as the risk of further structural damage.
During this stage, our team diligently works to sanitize and disinfect the affected areas using techniques and products to eliminate any lingering odours, bacteria, or parasites.
Simultaneously, we carefully assess the extent of the damage, such as chewed wires, gnawed insulation, damaged ductwork, or compromised structural elements. We then restore your property to its pre-infestation condition.
In addition to repairs, we take the time to thoroughly investigate and identify potential entry points that allowed wildlife access to your property initially. Our experienced team meticulously seals these entry points using professional-grade materials, providing a secure barrier to prevent any future wildlife intrusion.
How to Prevent Future Wildlife Infestations
Identifying the precise entry points through which wildlife gained access to your home or commercial building can be a challenging task. However, once the removal process is successfully completed, it becomes imperative to take the necessary steps to seal off these entry points effectively, eliminating any chance of a repeat infestation.
To minimize the need for wildlife removal in Oshawa, preventive measures can be taken to safeguard your property. Here are some suggestions to help maintain a secure environment:
Conduct seasonal inspections: Wildlife can invade at any time, although spring and fall are common entry periods. Regularly check for small holes, damaged siding, and torn soffits. Install screens on necessary vents to reduce the likelihood of animal intrusion. Make any required repairs to enhance the security of your home or commercial property.
Eliminate accessible food sources: Wildlife is drawn to easily accessible food sources, whether inside or outside your property. Ensure that trash and recycling are sealed in appropriate bins and promptly put away any food after use.
Maintain yard cleanliness: Animals often seek hiding places in plain sight before entering your property. Regularly cut the grass, clean up leaves, and trim back foliage to reduce potential hiding spots. Additionally, keep the area around your garage, shed, and firewood pile clear of unnecessary debris.
By following these preventive measures, you can significantly reduce the chances of wildlife encounters and the subsequent need for removal services.
Frequently Asked Questions about Wildlife Removal in Oshawa
What Our Clients Say About Us
These guys were great! I called 4 other companies before calling Critter Control. Each company told me they could come out to remove the Squirrel in my house in 1-2 days! Critter Control came out the same day. I was quoted a price, I accepted. They said it may be late, but they will be there to get that Squirrel and they were. True to their word. Two guys came to my house, I directed them to where the Squirrel was and they dived in, took some time, but they got the Squirrel! The next day another great gentleman came by my house to assess the situation and to give us a quote for prevention measures. All quoted prices were very reasonable, plus a 1 year warranty along with great tips and advice. They came back 2 days later and did all the prevention work on my roof to prevent any more Squirrels or other critters from getting into my house. They were true to their word, reasonably priced and just great all-around customer service. From the first phone call, I felt reassured and from the home visit was even more reassured. If you have critters in your home, Critter Control is the company to call!! Top Notch!
Terry promptly replied and was at my house within few minutes of the call. Very informative, patient and professional. I am very impressed by their service and highly recommend them. Larry and Terry has a very humane approach with extraction process.
Contacted Critter Control based on a recommendation of a friend. we needed help with a raccoon situation, Brandon was excellent in explaining the work that needs to be done. he did follow up and inspected the work.
I can't say enough about Critter Control and Brandon. I had a rat problem and he came to my house multiple times to locate their point of entry, block it off, clean out the rat feces and urine (and some dead rats) and disinfect where they had been entering, and then came back a few more times to make sure they hadn't re-entered. He returned messages immediately and when I called on a Sunday night after hearing them in the basement, was at my house the next morning to get rid of them. He kept me calm during the process, as it took a while to locate their entry point, and he was very clear in explaining what he was doing. I would recommend them without hesitation.
Contact Us for Professional Wildlife Removal Services in Oshawa
With a tenure of more than 40 years serving numerous communities, we take great pride in being a trusted wildlife removal company. Over the years, we have assisted countless property owners with their wildlife concerns, providing reliable and effective solutions. As professional wildlife experts, our team possesses extensive knowledge, expertise, and state-of-the-art equipment to carry out each step of our process with safety and efficiency.
We maintain all the necessary licenses and insurance, ensuring compliance with legal and regulatory requirements. Our team members have undergone rigorous training, equipping them with a deep understanding of the habits and signs of various wildlife species commonly encountered in the Oshawa area.
When you choose Critter Control Canada as your wildlife removal company in Oshawa, you can trust that our services are conducted with the utmost professionalism and attention to detail. We prioritize the safety and well-being of both our customers and the animals we handle. Contact us today for a professional consultation, and let us assist you in resolving your wildlife concerns efficiently and effectively.
---