Chipmunk Removal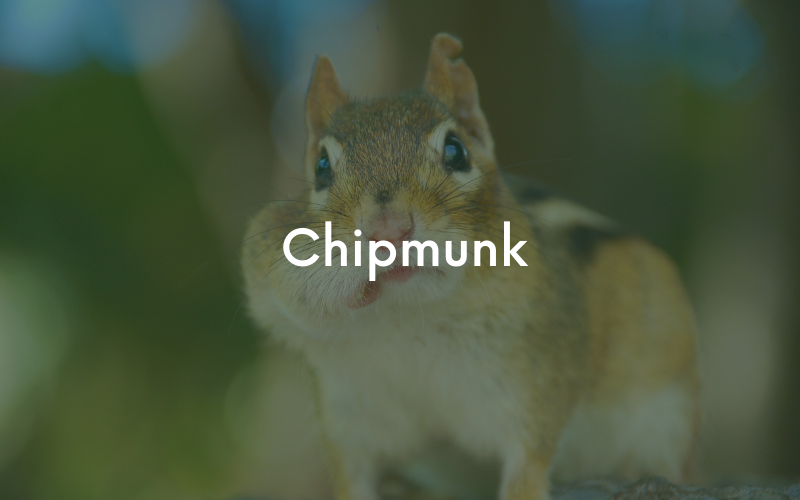 Although these rodents are small, they are easy to spot due to their unique markings. It can be hard to identify the flash that blurs across your yard. But typically, chipmunks pop up on their hind legs to feed. There are chipmunks across the country.
As the name implies, the Eastern Chipmunk resides in the eastern part of the country. You will find the least chipmunk, Townsend's chipmunk, Yellow-pine chipmunk and Red-tailed chipmunk west of Manitoba.
Chipmunk Control
Chipmunks rarely enter a home, but their burrows can cause structural damage to your home. It can be difficult to trap chipmunks and almost impossible to exclude them from the entire property.
Inspection
While chipmunks are active during the day, they can be difficult to spot. Chipmunk holes are typically one to two inches in diameter. You'll often find these relatively small holes near plants or around the base of birdfeeders.
Chipmunk Trapping and Removal
Chipmunk traps are available. Burrows are elaborate, and you can waste time placing traps in the wrong hole. Specific placement is necessary for the success of these products.
The most effective form of chipmunk control is preventing them from entering your home, burrowing under any structures, and protecting your garden or lawn with exclusion techniques.
Exclusion and Repair
If you experience a chipmunk nuisance, it will be in the summer. Chipmunks hibernate in their extensive burrows during the winter. The main breeding season is from mid-April to mid-May. Chipmunk holes are the most obvious sign of a chipmunk problem.
Signs of Chipmunks
If you experience a chipmunk nuisance, it will be in the summer. Chipmunks hibernate in their extensive burrows during the winter. The main breeding season is from mid-April to mid-May. Chipmunk holes are the most obvious sign of a chipmunk problem.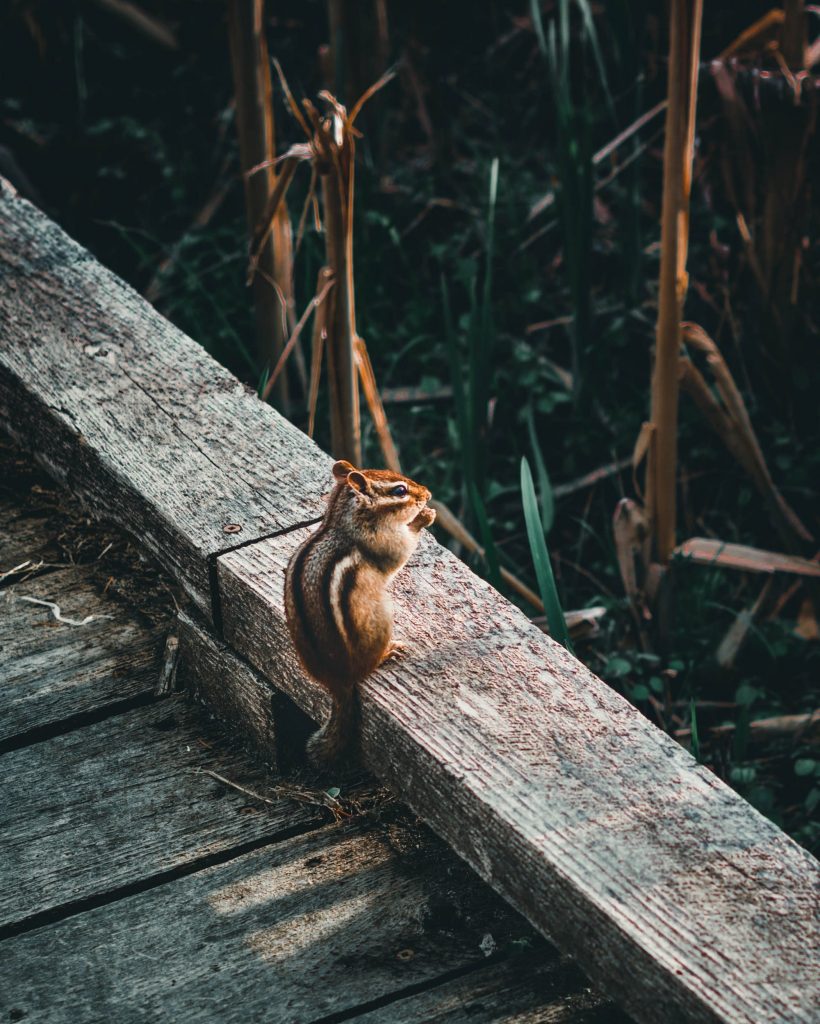 Chipmunk Sounds & Noises
If chipmunks are present in your yard, you've likely heard them at some point.
These pests most frequently use a high-pitched chirping noise. Their 'chuck-chuck' call is often mistaken for birdsong. But when responding to threats, you may hear a high-pitched 'wee.'
Vocal Noises
They have a wide range of vocal features, including squeaks, barks, and grunts. When distressed, baby squirrels make high-pitched, chirping noises like birds.
Movement Noise
Chipmunks make scratching noises and can be heard running around in attics and wall voids. Squirrels are constantly gnawing on objects, which can produce repeated scraping or rubbing sounds.
Chipmunk Holes
Chipmunk holes serve as the entrance to the animals' underground tunnel systems.
The holes are typically one to two inches in diameter. You'll often find these relatively small holes near plants or around the base of birdfeeders. Although the holes are seemingly innocuous at the surface, these can lead to an expansive burrow system that could be up to 30 feet wide and three feet deep.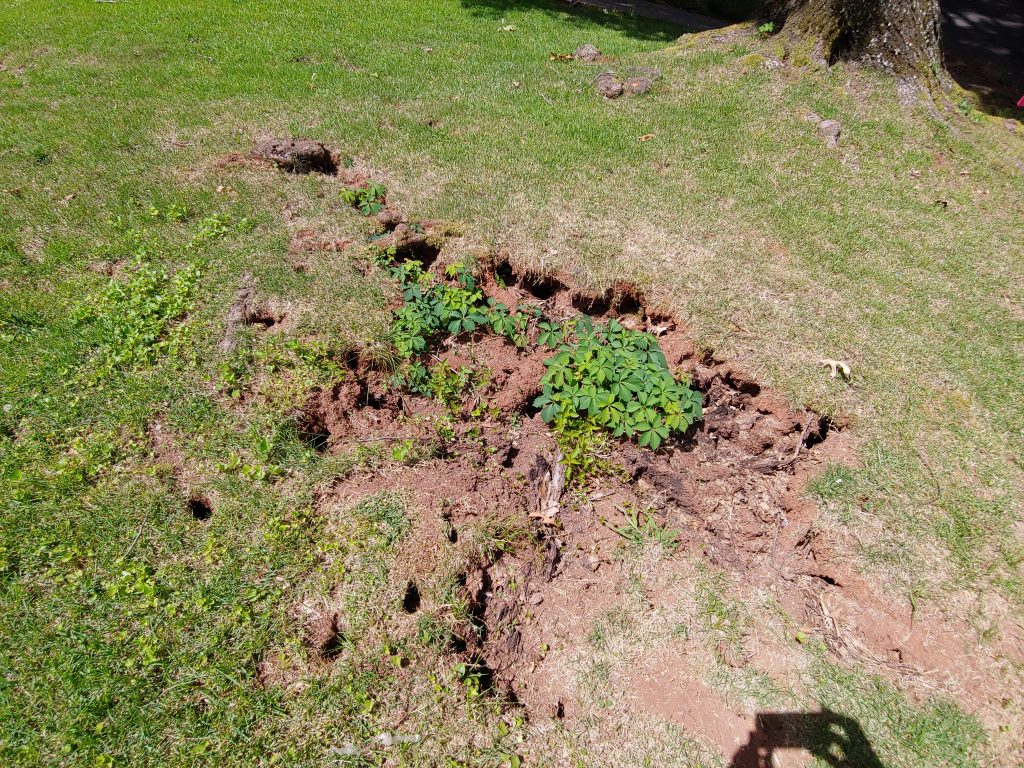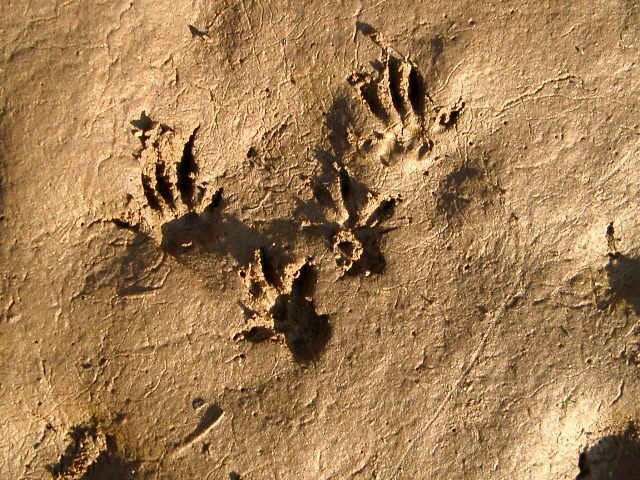 Chipmunk Tracks
You may find chipmunk tracks in the loose soil around any food source, such as your garden.
Like mice, chipmunks have four toes on their front feet and five on their larger hind feet. However, as chipmunks move around, they hop and bound, which gives a distinct gallop pattern to their prints. Because of these movements, the bigger hind prints in chipmunk tracks appear in front of the smaller front prints.
It is possible to identify a chipmunk infestation based on the tracks. But keep in mind, the small size of chipmunks can make this a challenging task.
Chipmunk Poop
A final way to identity chipmunks is based on their droppings. In general, chipmunks choose to store their feces within a special chamber of their burrow. But you may spot chipmunk droppings on your lawn. If you encounter these, the scat will be approximately the size of a grain of rice.
Use caution when encountering scat from wild rodents. The material may carry diseases that can be harmful to humans or pets including salmonellosis, leptospirosis, and hantavirus.
Chipmunk Concerns
Squirrels can cause damage to your home and spread diseases.
Property Damage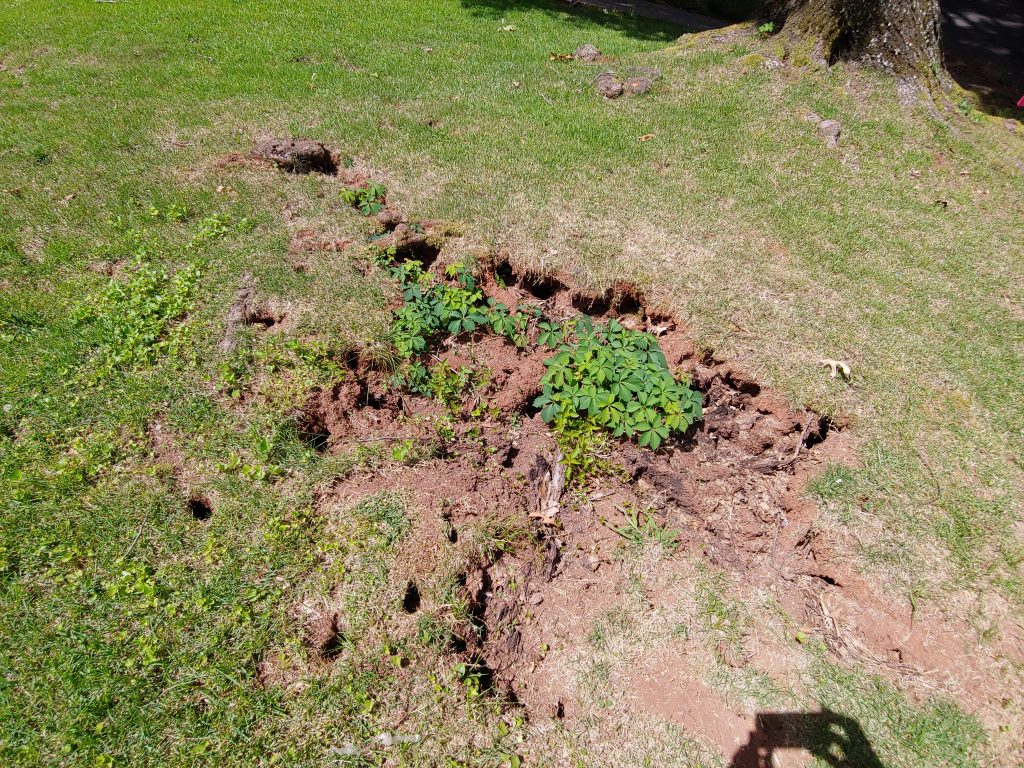 Chipmunk burrows can pose a major threat to any structures on your property. These burrows can be up to 30 feet long and several feet deep.
With a series of tunnel systems underground, these burrows can cause damage to decks, patios, sheds, and foundations. Burrows that create open spaces under structures may affect the integrity of the structure above it as the dirt settles over time. The larger the infestation, the more potential for extensive foundational damage.
Beyond their burrows, chipmunks themselves are known to chew wooden structures of all kinds. That includes any wooden item on your property. Chewing can leave tooth marks and scratches all over your property.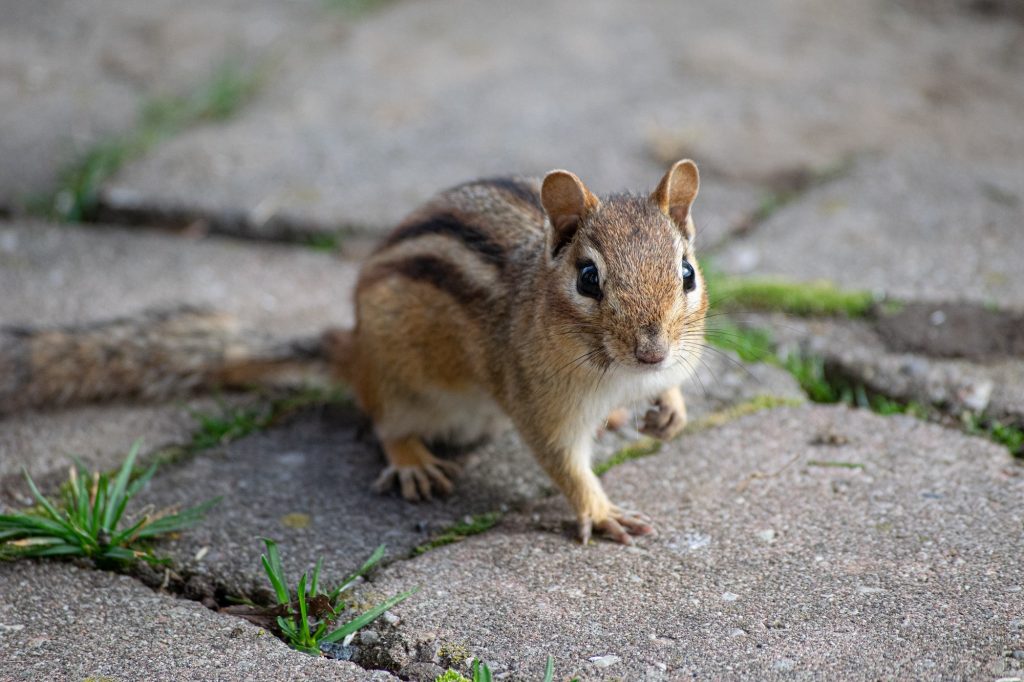 Chipmunk Diseases
Yes, chipmunks can carry diseases. The most common diseases chipmunks are most commonly known to spread include plague, salmonella, and hantavirus.
Plague is a bacterial infection that attacks the immune system. You can be infected with this bacteria via the bites of fleas carried by infected rodents.
Chipmunks spread salmonella the same way, which can lead to severe gastrointestinal discomfort and joint pain.
Hantavirus affects the lungs. People contract hantavirus through close contact with rodent urine or feces. If left untreated, all three illnesses can result in death.
A rare outcome from a chipmunk bite is tetanus. Chipmunks rarely bite humans.
What Our Clients Say About Us
These guys were great! I called 4 other companies before calling Critter Control. Each company told me they could come out to remove the Squirrel in my house in 1-2 days! Critter Control came out the same day. I was quoted a price, I accepted. They said it may be late, but they will be there to get that Squirrel and they were. True to their word. Two guys came to my house, I directed them to where the Squirrel was and they dived in, took some time, but they got the Squirrel! The next day another great gentleman came by my house to assess the situation and to give us a quote for prevention measures. All quoted prices were very reasonable, plus a 1 year warranty along with great tips and advice. They came back 2 days later and did all the prevention work on my roof to prevent any more Squirrels or other critters from getting into my house. They were true to their word, reasonably priced and just great all-around customer service. From the first phone call, I felt reassured and from the home visit was even more reassured. If you have critters in your home, Critter Control is the company to call!! Top Notch!
Terry promptly replied and was at my house within few minutes of the call. Very informative, patient and professional. I am very impressed by their service and highly recommend them. Larry and Terry has a very humane approach with extraction process.
Contacted Critter Control based on a recommendation of a friend. we needed help with a raccoon situation, Brandon was excellent in explaining the work that needs to be done. he did follow up and inspected the work.
I can't say enough about Critter Control and Brandon. I had a rat problem and he came to my house multiple times to locate their point of entry, block it off, clean out the rat feces and urine (and some dead rats) and disinfect where they had been entering, and then came back a few more times to make sure they hadn't re-entered. He returned messages immediately and when I called on a Sunday night after hearing them in the basement, was at my house the next morning to get rid of them. He kept me calm during the process, as it took a while to locate their entry point, and he was very clear in explaining what he was doing. I would recommend them without hesitation.
Frequently Asked Questions
What does a chipmunk look like?
Both common species of chipmunks have short legs with nimble hands, and expandable cheek pouches used to store food while scavenging. Eastern chipmunks have reddish-brown fur with dark and light stripes on their faces, backs, and tails. Least chipmunks display grayish coats with dark, tawny stripes.
Where do chipmunks live?
Chipmunks live in burrows dug in your yard. The entrances are well-hidden under rocks, brush, woodpiles, or under decks, sheds, and patios.
What do chipmunks eat?
Chipmunks eat seeds, nuts, invertebrates, and occasionally small eggs.
How long do chipmunks live?
The average lifespan of a chipmunk is five years.
Are chipmunks bad to have around your house?
Chipmunks do not pose much threat to people. They become a nuisance when they dig up your garden or burrow under structures.
Experiencing a wildlife issue? Complete this form and we will call to schedule an initial inspection.
---