Commercial Wildlife Control Services
When a commercial property has a wildlife issue, it can cost more than just the damage these animals create. The health of staff, customers, or residents, interruption of business, and loss of reputation can all be at risk.
Critter Control Canada's highly trained professionals respond quickly to administer humane wildlife removal and wildlife damage repair solutions efficiently and discretely with minimal disruptions.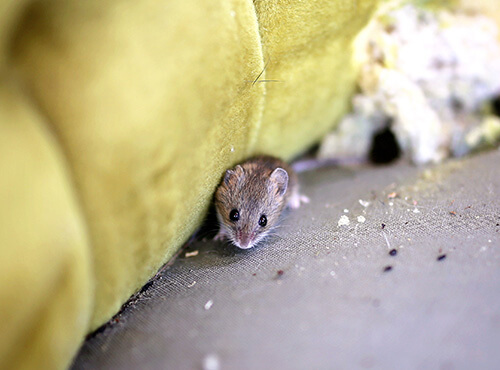 Commercial Wildlife Problems
Common wildlife that might encroach upon commercial properties includes birds, rodents, bats, squirrels, and raccoons. These animals can pose unique risks for commercial properties, their staff, and customers. Challenges include, but are not limited to:
The potential to transmit diseases and parasites, such as rabies
Structural damage due to broken ventilation, chewed wires, or damaged insulation
Ongoing health concerns related to soiled areas caused by urine and feces
Aggressive behaviour related to feeling threatened or otherwise disturbed
Importance of Working with a Professional
Critter Control Canada has spent decades removing nuisance wildlife from commercial spaces. Due to the unique circumstances that these animals create and the risks they pose, we recommend working with our professional company to restore your business and provide peace of mind that this problem will be handled humanely and thoroughly.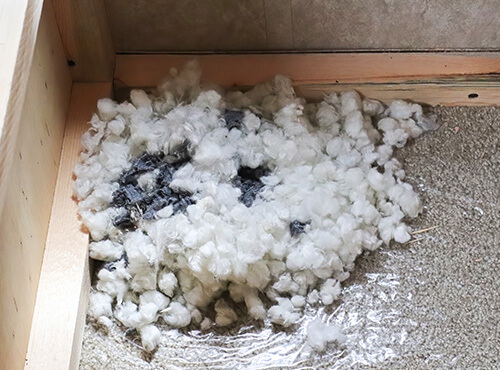 Industries We Support
Restaurants
Warehouses
Multifamily developments
Apartment Buildings
Hotels & Resorts
Hospitals & Medical Facilities
Manufacturing and Warehouses
Gas Stations
Retail Shopping Centers
Schools & Universities
Grocery Stores
The specifications and legal requirements of maintaining commercial properties make it imperative to employ the use of wildlife management solutions that work.
When a commercial property has a nuisance wildlife problem, we know speed, efficiency, and discretion are key. Our team of professionals is also aware that each location they visit and instance of wildlife intrusion is unique. For example:
Industrial complex wildlife removal may involve extensive inspections and diverse techniques to ensure animals within the interior space are removed and exterior wildlife are relocated before they can become a problem.
Retail store animal removal may seem small-scale, but it is just as important to fully get rid of the animal and employ exclusionary measures to prevent the issue from happening again.
Food and beverage animal removal can be more complex and be met with significant urgency. Due to health regulations, it is imperative to not only remove the animal but also perform a comprehensive repair of any damaged areas or residual urine and feces.
Critter Control Canada is experienced at matching each unique situation with a specialized plan of action that humanely removes wildlife and minimizes a commercial property's risk. No matter the industry, we comply with all relevant safety codes and laws. Our team also provides wildlife damage repair for commercial buildings to prevent recurrence.
If you've noticed signs of nuisance wildlife around your business, call Critter Control Canada today at 833-965-2881 to set up an inspection. We also have a convenient location finder to help you find a branch in Canada.
Our Commercial Wildlife Control Process
When you choose to work with our team for your commercial wildlife removal services needs, you are working with professionals whose expertise you can trust. Our process has been proven to solve nuisance wildlife issues in commercial properties, and our supplementary services are capable of stopping future infestations.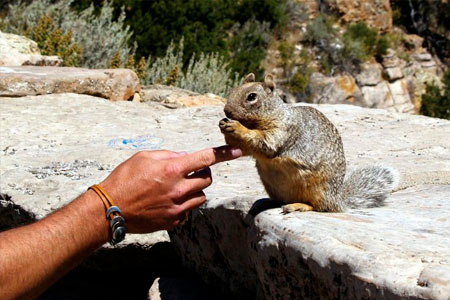 Inspection
A Critter Control Canada technician will thoroughly inspect the exterior and interior of your property4. Exterior areas include roofs, siding, and crawlspaces. During the interior inspection, we will look for nesting material, fecal matter, track marks, burrowing, and damage like chewed wood or wires.
Removal & Control
After a thorough inspection, your technician will develop a custom plan to solve your wildlife problem. Depending on the species, they will deploy a strategy that covers all angles. Examples of our methods include but are not limited to trapping, live trapping, direct capture, deterrents, and one-way doors.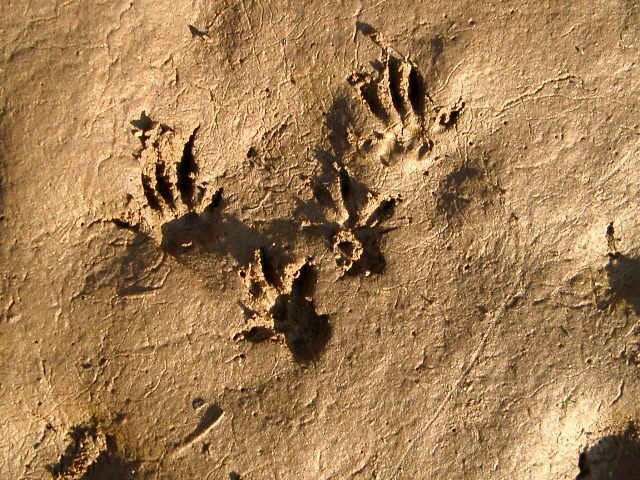 Exclusion Services
Once the animal has been removed, we implement full exclusionary practices that create a barrier to prevent wildlife from entering or re-entering the building. Exclusions provide long-term and safe solutions to keep an animal out, and we seal all types of entry points.
Damage Repair
Animals can introduce various health risks to your facility. Urine and feces are contaminants, and ectoparasites like fleas, ticks, and mites can be left behind and find news hosts. Our team prioritizes damage repair services, and cleans up any affected areas, then applies sanitization agents to remediate any other issues fully.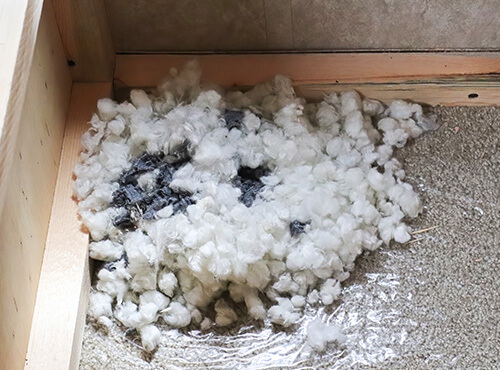 Differentiating Critter Control's Humane Commercial Services
Critter Control Canada technicians are well-versed in the biology and behaviours of numerous wildlife species. Animals behave differently; they have unique life cycles, mating seasons, and migration routes, which need to be taken into consideration when both identifying and removing them from commercial spaces. In addition, there are provincial and municipal regulations that must be followed, including humane methods and various legal considerations.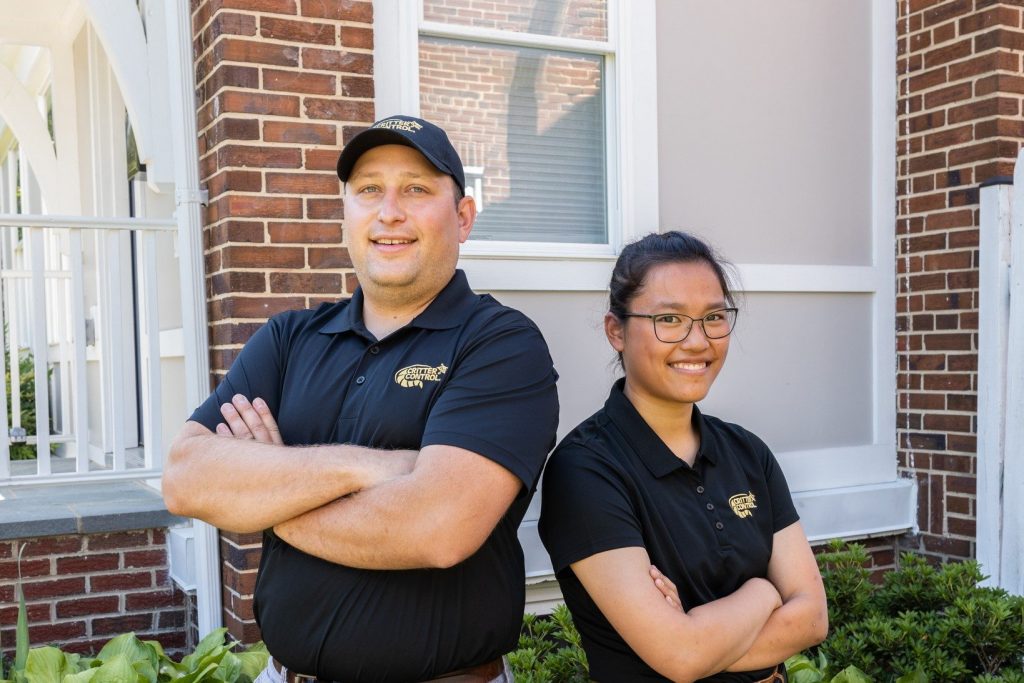 With locations throughout Canada, a Critter Control technician is never hard to find. Our team is comprised of several wildlife agents ready to help with humane wildlife removal for businesses of all kinds. Whether your commercial property is a small restaurant, college campus, apartment building, or industrial complex, there is no job, large or small, that our team cannot manage.
As the industry-leading experts in commercial wildlife removal services, Critter Control Canada technicians are trained and certified in the safest, most effective, and most humane solutions. With over 40 years of experience, we pioneered the inclusion of exclusion and repair in our services to provide customers with comprehensive, long-term solutions that combine the immediate solution of wildlife removal with long-term preventive measures.
Contact Critter Control Canada Today
Critter Control Canada stands above the rest when you need fast, experienced, and thorough humane removal of the wildlife threatening your commercial property. Call our team today at 833-965-2881 to learn how our highly trained team can help remove wildlife and protect your commercial property from damage.
What Our Clients Say About Us
These guys were great! I called 4 other companies before calling Critter Control. Each company told me they could come out to remove the Squirrel in my house in 1-2 days! Critter Control came out the same day. I was quoted a price, I accepted. They said it may be late, but they will be there to get that Squirrel and they were. True to their word. Two guys came to my house, I directed them to where the Squirrel was and they dived in, took some time, but they got the Squirrel! The next day another great gentleman came by my house to assess the situation and to give us a quote for prevention measures. All quoted prices were very reasonable, plus a 1 year warranty along with great tips and advice. They came back 2 days later and did all the prevention work on my roof to prevent any more Squirrels or other critters from getting into my house. They were true to their word, reasonably priced and just great all-around customer service. From the first phone call, I felt reassured and from the home visit was even more reassured. If you have critters in your home, Critter Control is the company to call!! Top Notch!
Terry promptly replied and was at my house within few minutes of the call. Very informative, patient and professional. I am very impressed by their service and highly recommend them. Larry and Terry has a very humane approach with extraction process.
Contacted Critter Control based on a recommendation of a friend. we needed help with a raccoon situation, Brandon was excellent in explaining the work that needs to be done. he did follow up and inspected the work.
I can't say enough about Critter Control and Brandon. I had a rat problem and he came to my house multiple times to locate their point of entry, block it off, clean out the rat feces and urine (and some dead rats) and disinfect where they had been entering, and then came back a few more times to make sure they hadn't re-entered. He returned messages immediately and when I called on a Sunday night after hearing them in the basement, was at my house the next morning to get rid of them. He kept me calm during the process, as it took a while to locate their entry point, and he was very clear in explaining what he was doing. I would recommend them without hesitation.
---