Critter Control® is the leading wildlife control company and has been resolving wildlife and pest issues for customers for over 30 years.
Our highly-skilled professionals are adept at dealing with many of the nation's most bothersome pests and nuisance wildlife. Every day we resolve hundreds of nuisance wildlife and pest problems for homeowners, businesses and industry. Whether you need to get rid of pesky raccoons, remove squirrels, rats, bats, snakes or opossums from inside your home or attic, trap moles that are ravaging your lawn or prevent pigeons from making a mess on your residential or commercial property, count on Critter Control® to get the job done in a safe, effective and humane manner.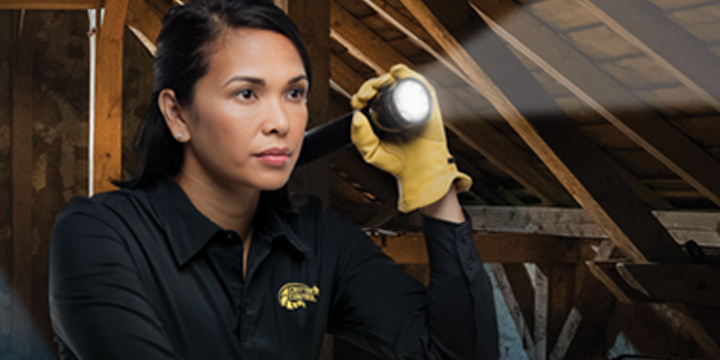 Founded in 1983 Critter Control® was developed around an entirely new vision for resolving nuisance wildlife and pest problems. We consistently practice humane wildlife management. We handle animals large and small, with a focus on vertebrate pests such as squirrels, rats, mice, snakes, raccoons, bats and a variety of birds.
Our services focus on getting rid of wildlife and pest, repairing any damage they may have caused – then keeping them from re-entering your home or business.
We are ecologically responsible, ensuring that only environmentally sound solutions and humane animal removal techniques are used for all wildlife control, animal damage and nuisance wildlife removal problems. We provide wildlife control and animal removal services for: