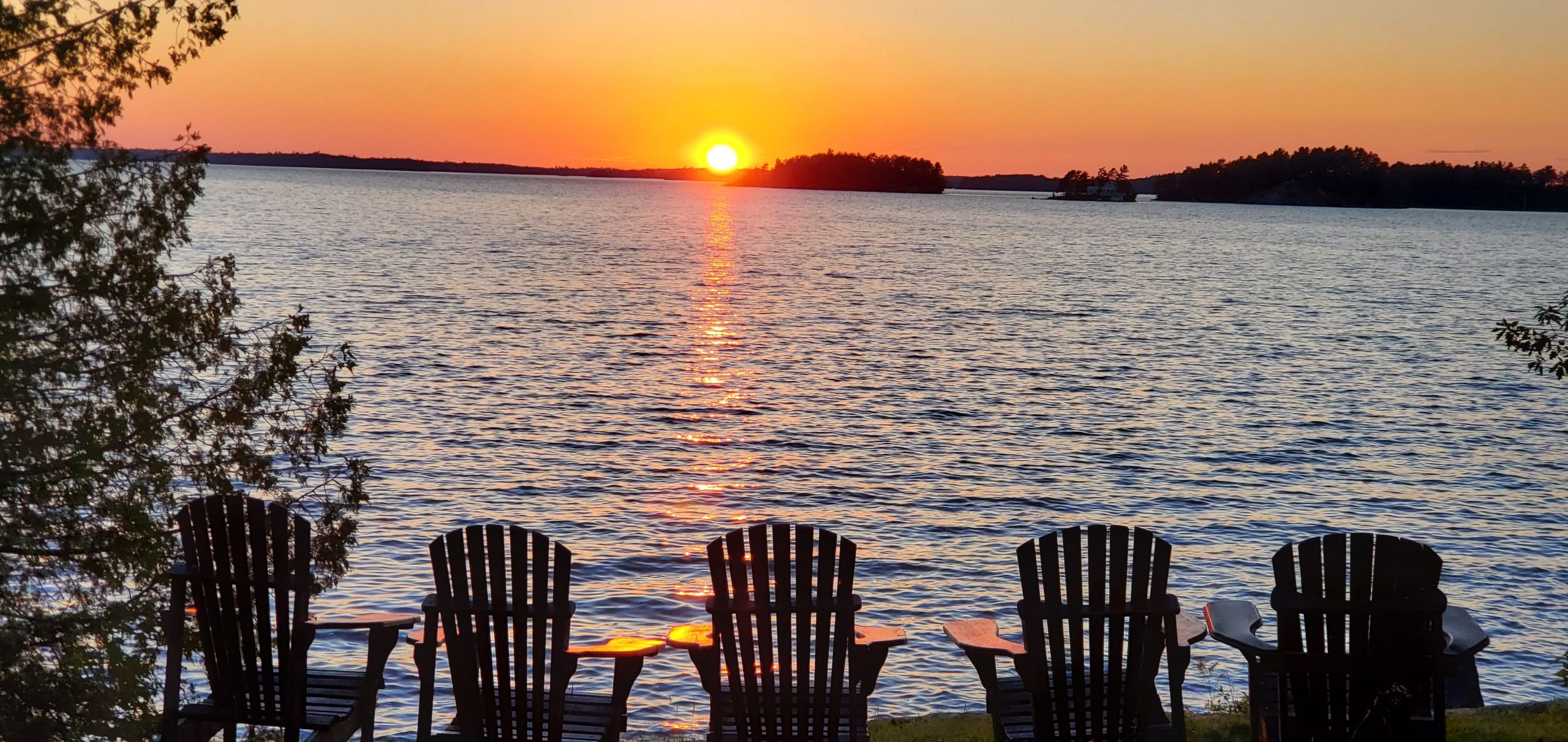 Wildlife Removal in Muskoka
As a property owner in Muskoka, we understand the need to keep an eye out for nuisance wildlife around your home or business. If you've noticed potential signs, Critter Control is here to help. Our team focuses on humane removal methods and leverages years of expertise to deal with any and all wildlife problems. We offer comprehensive support, starting with a thorough removal, followed by preventative measures, and a full structural damage repair.
Wildlife Removal
At Critter Control, we assess the wildlife problem on your property, including entry points and potential nests, before employing removal methods. Our team uses a range of techniques, including ethical trapping, to ensure the animal is gone from your home or business before proceeding.
Wildlife Exclusions
To keep wildlife from coming back, Critter Control dedicates time to exclusionary measures after we have removed the problem. We'll re-evaluate our initial assessment, verify areas that need to be sealed off, and use other preventative precautions.
Animal Damage Repair
Even with wildlife gone, they leave behind signs of their presence, like chewed or soiled building materials. Critter Control will restore your interior and exterior to like-new while employing cleaning and disinfecting measures throughout any space impacted by wildlife.
What are the Major Wildlife Control Concerns in Muskoka?
Muskoka is known as a relaxing haven thanks to its connection to nature, from sprawling lakes and rivers to dense forests that end at quaint towns where you can see people from all walks of life. The presence of human activity in areas like Bracebridge, Huntsville, and Gravenhurst is of interest to wildlife that need to secure food and shelter. It's possible for animals to wander close to your home, cottage, or commercial business due to the ease of access to essential resources.
The Critter Control Difference
Your Critter Control team has taken the time to understand and develop solutions for wildlife concerns in the Muskoka area. Our experience is rooted in real-life situations and ongoing training to stay up-to-date on the latest techniques. From there, we have developed a solid methodology that works best for all of our clients: inspection, removal, and repair. Each strategy is tailored to your specific home or business to ensure comprehensive results.
Inspection
Wildlife leaves behind several signs that point to the specific species you may be dealing with. Our team will identify several telltale signs, including:
The size of the entry point and whether there is a burrow
Footprints
Scat and urine markings
Nesting materials made with fur or other resources
Whether offsprings are present
By clearly verifying the above list, we can develop a plan that prioritizes the need for humane and necessary removal.
Removal
Inspection is a crucially important step to dictate the appropriate removal methods. Our removal techniques typically involve traps and are bait-focused, but we recognize that each case is unique and may require different methods. When dealing with wildlife, there may be local bylaws or government regulations to be aware of, depending on the species. We are privy and adhere to all necessary guidelines throughout our process. Once removal has started, it may take several days or weeks to see full results. Our team verifies all animals have been trapped before moving on to repair and exclusion.
Repair & Exclusion
There are several health concerns relating to wildlife scat and urine, with specific diseases and viruses depending heavily on the type of animal. Not to mention, failing to address openings promptly may lead to a return infestation. At Critter Control, we leave nothing to chance.
Sanitizing is vital to ensure your home or business is clean and safe to be in once animals have been removed. By cleaning the affected area, we seek to minimize health risks and ensure peace of mind.
Repairing the structural damage left behind by animals is a preventative measure to keep them from returning. It also means your property will be restored to its former appearance without any potential entry points.
Chipmunk Removal
---
Chipmunks abound in Muskoka, scurrying around in the daylight with clear markings that make them easier to spot. While these animals seem harmless, they become a problem when they begin to burrow in lawns or near people since they can carry various diseases, including bubonic plague.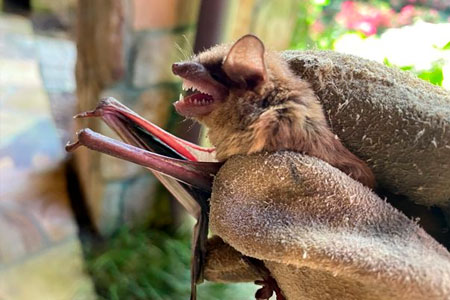 Bat Removal
---
Essential for keeping the population of insects at bay, bats are beneficial animals from afar. But once they have identified your home or business as a good place to roost, potentially in the attic or chimney, you can be at greater risk for health concerns due to their feces and urine. These excrements cause staining and strong odours and can cause histoplasmosis. Additionally, bats may carry rabies, making the need for professional wildlife removal in Muskoka paramount to get rid of these animals.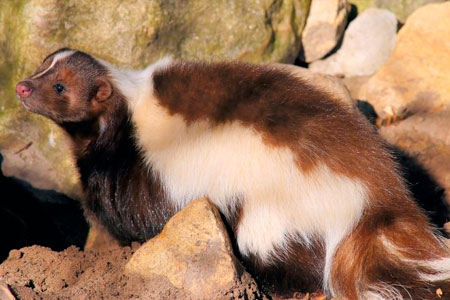 Skunk Control
---
Keeping to themselves and focused on foraging, skunks prefer to keep their distance from humans. However, they can end up on lawns or in close proximity to people as they search for grubs or find shelter under quiet porches or decks. A telltale sign of skunks is their pungent smell, which can be released when they feel threatened. These animals tend to be more of a nuisance but may also carry diseases like avian flu and rabies.
Commercial and Residential Humane Wildlife Removal Services In Muskoka
Being close to nature is part of the appeal of Muskoka living. While seeing wildlife from afar is one thing, having it up close to your home or business can be another. For comprehensive removal, Critter Control is here to help. We use proven techniques based on your unique wildlife problem and ensure all bases are covered when dealing with these animals.
If you are a residential customer, we recognize the importance of keeping your family safe and secure. Our team reviews your property to understand the depth of the problem fully and will restore your home to its former glory once we have efficiently and effectively removed the wildlife causing you strife.
As business owners, commercial clients' priorities tend to be slightly different. While you still want to ensure safety and security, there are also strict standards you must adhere to, depending on your industry. The Critter Control team can lend a hand in all sectors, including food service, hospitality, and healthcare facilities.
How to Prevent Future Wildlife Infestations
Oftentimes, preventative measures are the best way to keep wildlife from invading populated areas. The more proactive you are on your property, the less likely you will have to be faced with wildlife removal in Muskoka. Short-term fixes can turn into long-term solutions, and here are some top tips we recommend:
Outside, search for openings of any size. Keep in mind wildlife can fit through spaces that are usually much smaller than their body size. Cover these areas, including vents, with mesh or other materials where possible.
Food is a big motivator for wildlife. As such, avoid feeding animals or providing easy access to trash by using covered and secure garbage containers at all times.
An overgrown green space provides a gateway and opportunity for wildlife to get close to homes and businesses. Trim trees, cut grass, and maintain your yard seasonally to lessen the chances of animals getting too close.
Frequently Asked Questions About Wildlife Removal in Muskoka
What Our Clients Say About Us
These guys were great! I called 4 other companies before calling Critter Control. Each company told me they could come out to remove the Squirrel in my house in 1-2 days! Critter Control came out the same day. I was quoted a price, I accepted. They said it may be late, but they will be there to get that Squirrel and they were. True to their word. Two guys came to my house, I directed them to where the Squirrel was and they dived in, took some time, but they got the Squirrel! The next day another great gentleman came by my house to assess the situation and to give us a quote for prevention measures. All quoted prices were very reasonable, plus a 1 year warranty along with great tips and advice. They came back 2 days later and did all the prevention work on my roof to prevent any more Squirrels or other critters from getting into my house. They were true to their word, reasonably priced and just great all-around customer service. From the first phone call, I felt reassured and from the home visit was even more reassured. If you have critters in your home, Critter Control is the company to call!! Top Notch!
Terry promptly replied and was at my house within few minutes of the call. Very informative, patient and professional. I am very impressed by their service and highly recommend them. Larry and Terry has a very humane approach with extraction process.
Contacted Critter Control based on a recommendation of a friend. we needed help with a raccoon situation, Brandon was excellent in explaining the work that needs to be done. he did follow up and inspected the work.
I can't say enough about Critter Control and Brandon. I had a rat problem and he came to my house multiple times to locate their point of entry, block it off, clean out the rat feces and urine (and some dead rats) and disinfect where they had been entering, and then came back a few more times to make sure they hadn't re-entered. He returned messages immediately and when I called on a Sunday night after hearing them in the basement, was at my house the next morning to get rid of them. He kept me calm during the process, as it took a while to locate their entry point, and he was very clear in explaining what he was doing. I would recommend them without hesitation.
Contact Us for Professional Wildlife Control Services in Muskoka
Our experience in the wildlife removal industry spans more than 40 years, during which time we have had the privilege of providing numerous property owners with effective solutions that revitalize their premises and instill a sense of tranquillity. Our extensive track record speaks to our commitment to delivering exceptional service and ensuring client satisfaction.
At Critter Control, we stay up-to-date on all training and certification requirements, including relevant licensure and insurance. Our expertise and skills are what set us apart because we focus on humane methods that effectively remove animals and follow through with a process of exclusionary measures. We know wildlife, and we know how to keep them out of homes and businesses. Contact us to learn more about our services.
Experiencing a wildlife issue? Complete this form and we will call to schedule an initial inspection.
---