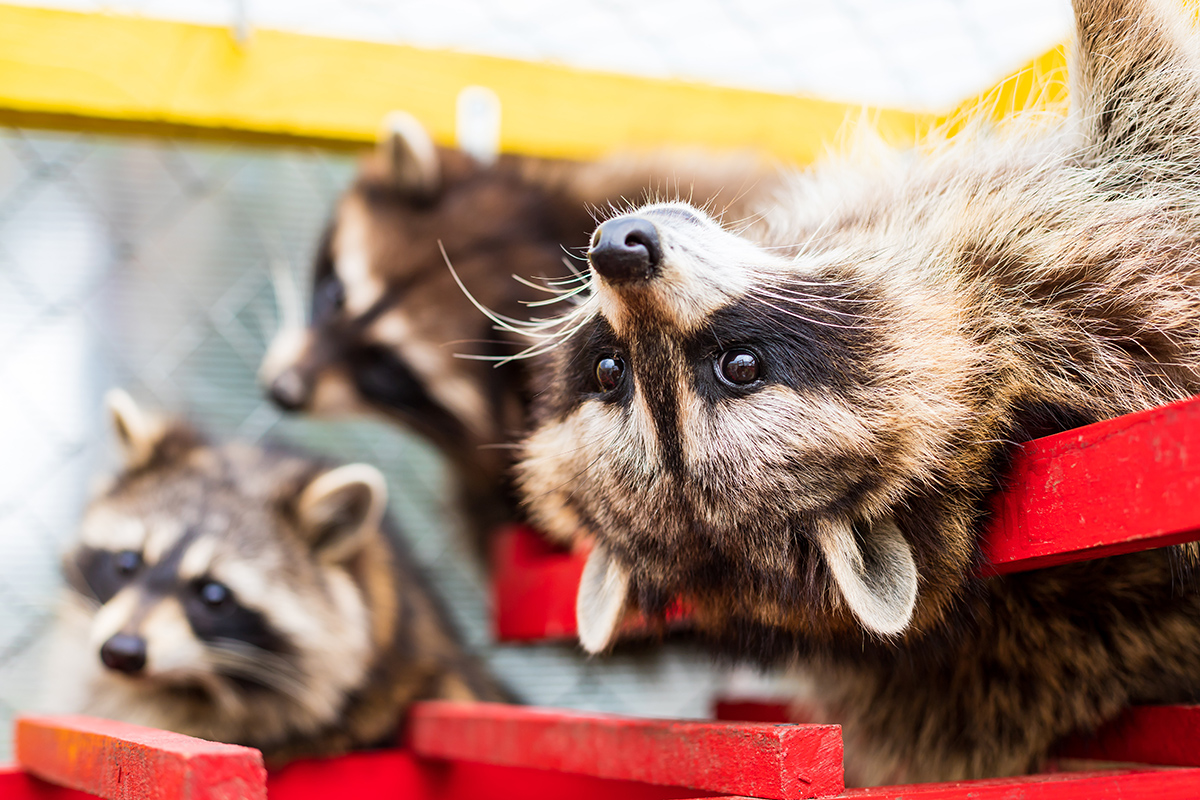 Raccoon Removal
Common Areas Affected by Raccoons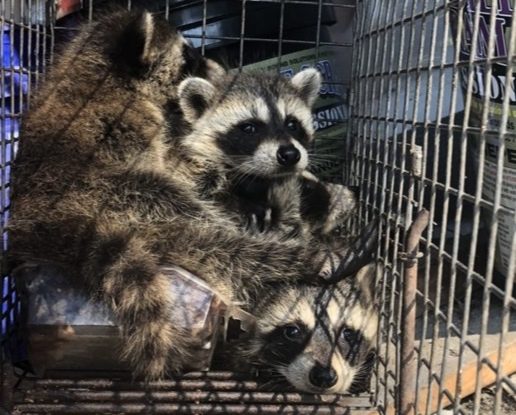 Much like their wild counterparts, raccoons are instinctively drawn to locations offering both sustenance and shelter, particularly food and water sources. This inclination leads them to establish their habitats in urban and suburban environments, where such resources are conveniently accessible.
While raccoons naturally gravitate towards habitats like abandoned dens and tree hollows in their native environments, their adaptable nature has seen them seek homes in populated areas. This propensity often guides them to nest in spaces within residences and commercial establishments. Some common areas where raccoons might establish their nests include:
Backyard sheds
Garages
Attics
Roofs
Under porches
Within walls
At Critter Control Canada, we understand the intricacies of raccoon behaviour and habitat preferences. Our expertise allows us to address raccoon-related challenges and effectively develop tailored solutions for removal.
Raccoon Behaviour
Raccoons exhibit omnivorous and opportunistic feeding behaviour, earning them the playful moniker "trash panda" due to their resemblance to black and white bears and their inclination to sift through the refuse. Beyond scavenging trash, they also have a taste for pet food and often target bird feeders to supplement their diet.
In their quest for shelter, raccoons seek out havens shielded from the elements. In certain instances, they won't hesitate to tear through minute openings to gain entry to buildings. Once indoors, these resourceful creatures can cause harm by damaging insulation, gnawing on wires, and even chewing through wooden structures. Their nocturnal nature means you are more likely to hear their distinctive sounds and rummaging noises when the lights go out.
Raccoons tend to use specific areas as latrines, where they both urinate and defecate. The pungent odour of these latrines serves as a potent indicator of a raccoon infestation.
Seasonal Issues Associated with Raccoons
Raccoons are most active during the warmer months spanning from spring through fall. While issues with raccoons are less common during other times of the year, Critter Control Canada remains available year-round to address any removal needs you may encounter.
Winter
During the cold months, raccoons enter a hibernation-like state known as torpor. While they experience deep sleep and reduced energy levels, they remain vigilant to potential threats. While significant raccoon issues are unlikely in Vancouver during winter, they can still occur.
---
Summer
The summer months bring about a crucial phase in the raccoon lifecycle. Female raccoons establish suitable nests and give birth to two to five baby raccoons, called kits. This period of reproduction can result in structural damage and ongoing problems if raccoons choose your property as their nesting site.
Spring
As temperatures rise, raccoons awaken from torpor to search for food and mates. They can easily get into garbage and accessible food sources, often creating messes in the process. With heightened energy levels, they seek out nesting spots, often finding refuge in homes and businesses that offer easy access to food.
---
Fall
As winter approaches, raccoons begin scouting for safe places to overwinter. With the recent brood of kits now fully grown, the search for food and shelter intensifies. This season marks a time of increased raccoon activity as they prepare for the colder months ahead.
Preventative Measures
Preventative measures can act as a strong deterrent, but in some cases, this won't stop raccoons from taking up residence near your home or business. For ongoing problems on your Vancouver property, we recommend professional raccoon removal services.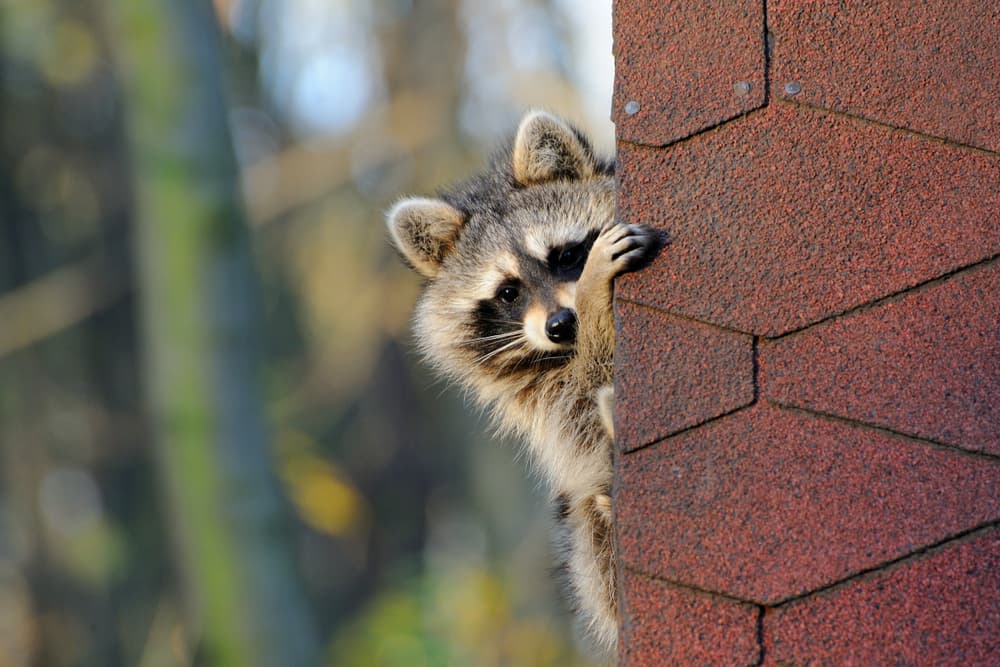 How to Prevent Raccoons from Invading
Preventing raccoon infestations requires a combination of strategies aimed at making your property less attractive to these animals. Here are some effective measures to consider:
Secure Garbage and Food Sources
Raccoons are opportunistic feeders, and one of their main attractions to urban areas is the abundance of food. To prevent them from rummaging through your garbage and creating a mess, use bins with tight-fitting lids or consider investing in raccoon-resistant trash cans.
---
Trim Overhanging Branches
Raccoons are excellent climbers and can use tree branches to gain access to your roof or attic. Trim branches that hang over your home or touch your roof, making it more difficult for raccoons to reach these areas.
Install Motion-Activated Lights
Raccoons are nocturnal creatures, and they are often discouraged by bright lights and loud noises. Consider installing motion-activated lights around your property, particularly near potential entry points such as attics and crawl spaces.
---
Seal Entry Points
Inspect your property for any openings, gaps, or cracks that raccoons could exploit. Check for holes in your walls, gaps around windows and doors, and openings in your foundation. Seal these entry points using sturdy materials like metal mesh, hardware cloth, or concrete.
Humane Removal Methods
When dealing with raccoon issues, it's important to opt for humane removal methods that prioritize the safety and well-being of these animals. Our experienced team employs practices that ensure raccoons are trapped and removed in a way that minimizes stress and harm.
Repair Services
Addressing the damage caused by wildlife in your home or business is a crucial part of our services. To protect yourself and others in your space, we repair any destruction caused by raccoons and promptly dispose of soiled materials. Once complete, we move on to exclusionary measures.
Exclusion Measures
Exclusion measures involve barriers and deterrents that discourage raccoons from approaching your property. This can include installing mesh screens on vents, covering and reinforcing holes or gaps, and placing barriers around open porches.
Our expert team can assess your property's unique vulnerabilities and recommend tailored exclusion strategies to safeguard against raccoon invasions.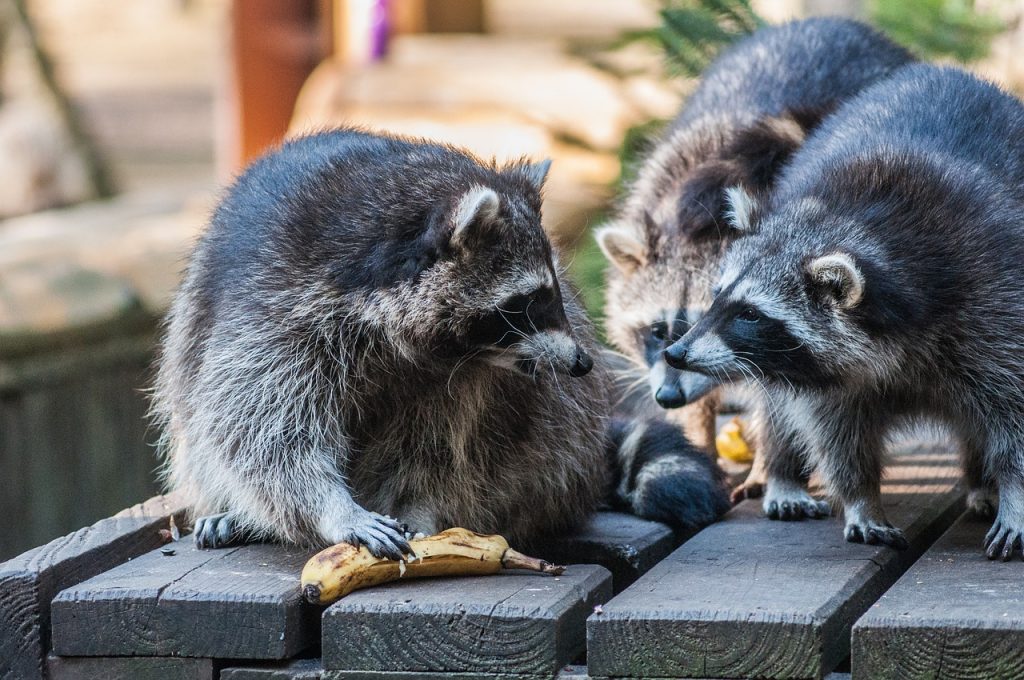 Professional Assistance for Raccoon Removal in Vancouver
At Critter Control Canada, we specialize in raccoon control in Vancouver. With our in-depth knowledge of raccoon behaviour and extensive experience in wildlife removal, we are equipped to handle any raccoon-related challenges you may face. Whether you're dealing with a current infestation or looking to fortify your property against future invasions, our team is dedicated to providing effective, ethical solutions.
Don't let raccoons take over your property. Contact us today to schedule a consultation and take the first step towards a raccoon-free environment.
What Our Clients Say About Us
These guys were great! I called 4 other companies before calling Critter Control. Each company told me they could come out to remove the Squirrel in my house in 1-2 days! Critter Control came out the same day. I was quoted a price, I accepted. They said it may be late, but they will be there to get that Squirrel and they were. True to their word. Two guys came to my house, I directed them to where the Squirrel was and they dived in, took some time, but they got the Squirrel! The next day another great gentleman came by my house to assess the situation and to give us a quote for prevention measures. All quoted prices were very reasonable, plus a 1 year warranty along with great tips and advice. They came back 2 days later and did all the prevention work on my roof to prevent any more Squirrels or other critters from getting into my house. They were true to their word, reasonably priced and just great all-around customer service. From the first phone call, I felt reassured and from the home visit was even more reassured. If you have critters in your home, Critter Control is the company to call!! Top Notch!
Terry promptly replied and was at my house within few minutes of the call. Very informative, patient and professional. I am very impressed by their service and highly recommend them. Larry and Terry has a very humane approach with extraction process.
Contacted Critter Control based on a recommendation of a friend. we needed help with a raccoon situation, Brandon was excellent in explaining the work that needs to be done. he did follow up and inspected the work.
I can't say enough about Critter Control and Brandon. I had a rat problem and he came to my house multiple times to locate their point of entry, block it off, clean out the rat feces and urine (and some dead rats) and disinfect where they had been entering, and then came back a few more times to make sure they hadn't re-entered. He returned messages immediately and when I called on a Sunday night after hearing them in the basement, was at my house the next morning to get rid of them. He kept me calm during the process, as it took a while to locate their entry point, and he was very clear in explaining what he was doing. I would recommend them without hesitation.
---